滲水的常見原因是什麼?


常見滲水原因:
樓上丶毗鄰或本身單位的排水管漏水

樓上丶毗鄰或本身單位的供水管漏水

樓板防水層或浴缸封邊殘損

汚水或雨水經由天台/外牆滲入
What are the Common Causes of Water Seepage?
Common causes of water seepage:
The drain pipe of the upper floor, adjacent or own unit is leaking

The water supply pipe of the upper floor, adjacent or own unit is leaking

Damaged floor slab waterproof layer or bathtub edge seal

Sewage or rainwater seeps through the roof/exterior wall
天花板滲水的徵象
水向下流或會沿最短可行途徑滲透。因此,我們通常可 在滲水源頭 (例如損毀的供水管、衛生設備或排水管) 的下面察覺得到天花板滲水。請參閱圖解。
Signs of Water Seepage from the Ceiling
​
Water flowing down may penetrate along the shortest possible path. Therefore, we can usually detect water seepage from the ceiling below the source of the water seepage (such as a damaged water supply pipe, sanitary equipment or drain pipe). Please refer to the illustration.
上層單位可能引致滲水的設施▼

​Facilities in the upper floor that may cause water seepage
▼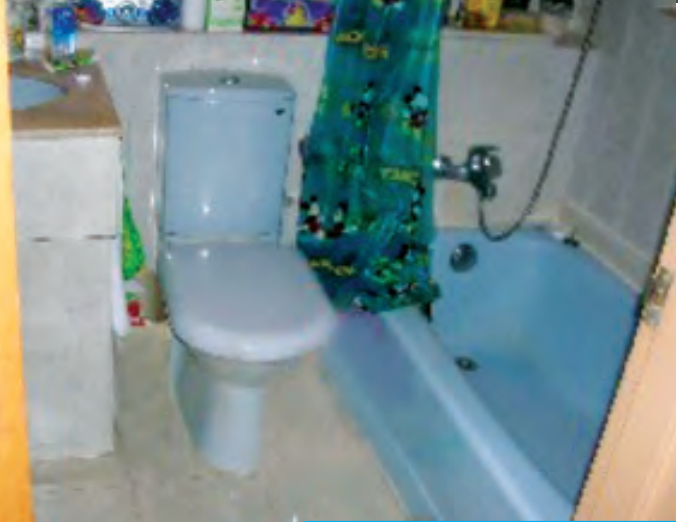 下層天花板出現滲水的地方▼

There is water seepage in the ceiling of lower floor
▼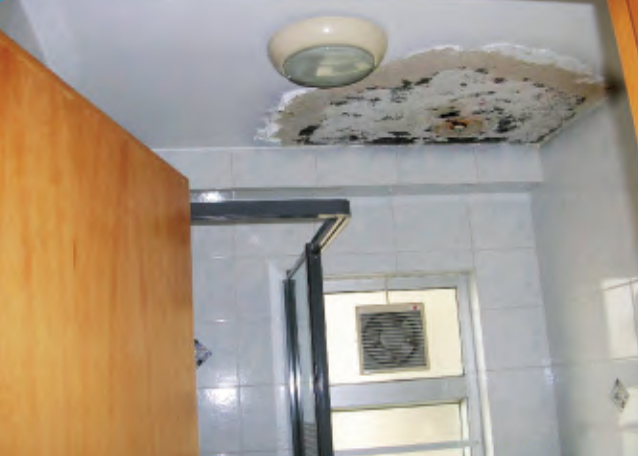 測試排水渠及水管裝置
​
色水測試是找出衛生設備和排水渠管有否破損的便宜及 有效方法。為保障健康及安全起見,可使用食用色素進行測試。首先把粉狀或液體的顏色染料溶解或稀釋於水中,用來偵測滲水的源頭。注意滲出的色水會沾污和令天花板變色。每次測試需用約10公升的色水。測試時模仿使用設備實況,把色水注入衛生設備的去水口。你可按下圖所示,先在容器內調校色水。稍後觀察 下層單位的天花板是否有色水滲出。色水約需一小時甚或兩個星期才會滲經混凝土地台在天花板顯現。
Test drain and water pipe devices
​
Color water testing is a cheap and effective way to find out whether sanitary equipment and drain pipes are damaged. For health and safety reasons, food coloring can be used for testing. First, dissolve or dilute the powder or liquid color dye in water to detect the source of water seepage. Note that the oozing water will stain and discolor the ceiling. Approximately 10 liters of color water is used for each test. During the test, imitate the actual use of the equipment, and pour the colored water into the drain of the sanitary equipment. You can adjust the color water in the container first as shown in the figure below. Later, observe whether colored water seeps from the ceiling of the lower unit. It takes about an hour or even two weeks for the colored water to seep through the concrete platform and appear on the ceiling.
你也可按照下圖所示的步驟,使用色水偵測地台去水器、 浴缸或淋浴間設備的組件是否有滲漏。不同地方的測試應使用不同顏色的水,以作區別:
一)地台去水器
用色水浸濕在地台去水器與混凝土地台的接合處;

稍後把色水注入進水口。
​
You can also follow the steps shown in the figure below to use color water to detect whether there is any leakage in the components of the floor drain, bathtub or shower equipment. Different colors of water should be used for testing in different places to distinguish:
1) floor drain
Soak the joint between the floor drain and the concrete floor with colored water;

​Pour the colored water into the water inlet later



二)浴缸
在牆身的密封膠潑淹色水;

稍後把色水注入去水口;

保留一樽份量的色水,徐徐 把色水注入溢水入口處,同時檢查溢水管道是否接駁至去水器。
2) bathtub
The sealant on the wall is flooded with colored water;

Pour the color water into the drain outlet later;




Keep a bottle of color water, slowly pour the color water into the overflow inlet, and check whether the overflow pipe is connected to the drainer



Testing Hidden Fresh Water Pipes